Lee University's Encore Program, which offers people age 60 and over the opportunity to take university courses, has announced its fall 2019 offerings.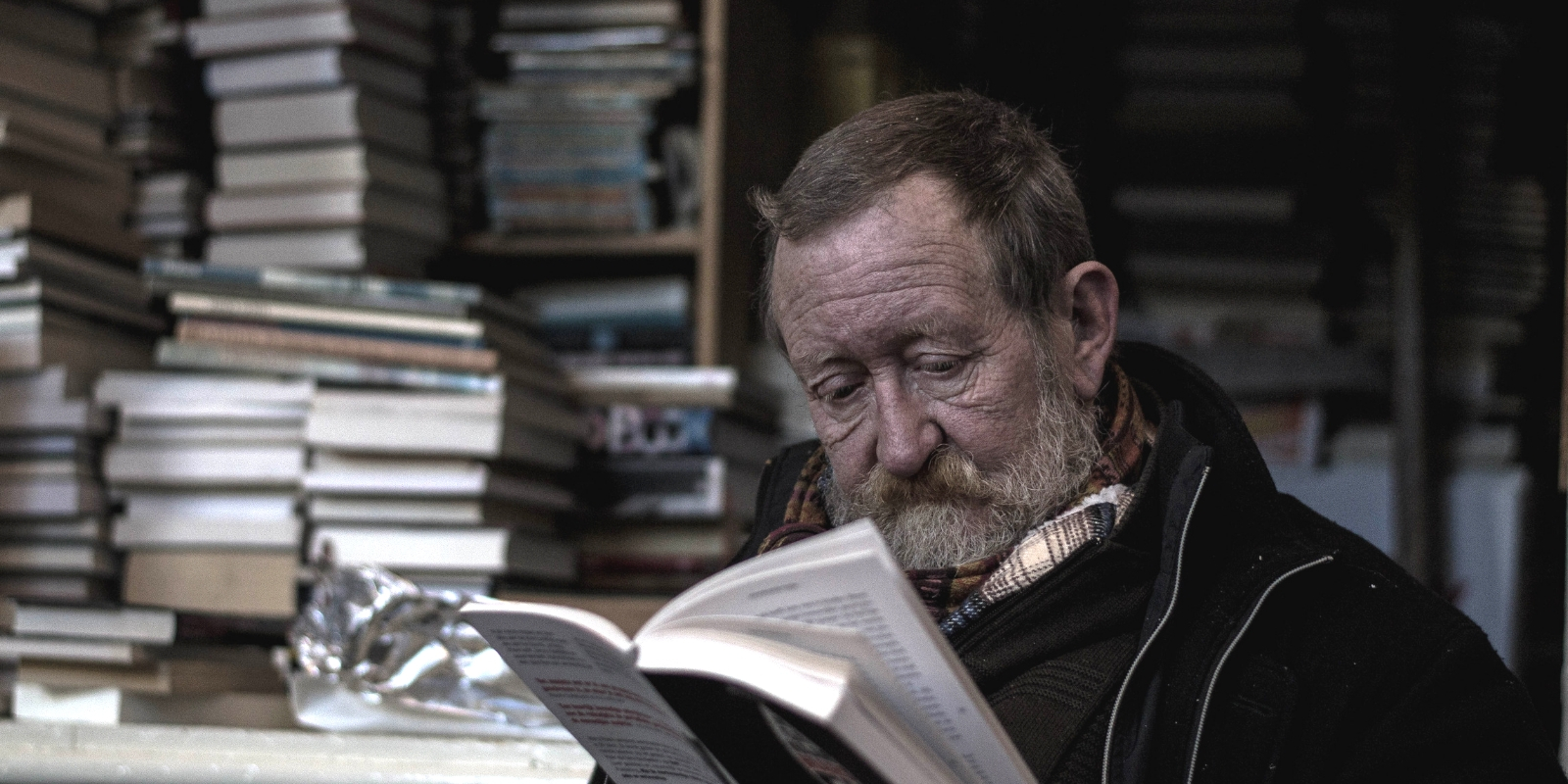 With a fee of $25, Encore students may choose up to two of the following courses: Art Studio, Back to the Sixties, Basic Computers, Basic Word and Excel, Christianity under the Nazis, Current Bioethics, Early Christian Art, Fitness for Encore Years, Grief and Loss, History of Christianity and Sports, iHows in the iWorld, Joint Conditioning, Lee University Choral Union, Medicine in Art, The Dorothy L. Sayers Golden Age Mysteries, The Great War, 1914-1918, Tennessee in Tennis Shoes: A Traveling History Course, and Turning Points in History. Also available this fall is a New England Fall Foliage & History Tour, scheduled for Sept. 24-Oct. 2.
In the Art Studio class, students will create art work using a variety of media including graphite, color pencils, oils, watercolors, and more. They will also learn color-mixing while becoming familiar with a variety of brushes, knives, and other tools. Students will explore textures and composition. Experienced and inexperienced artists are welcome. There is a $35 supply fee for this course. Bob Grayson, a guest artist, will teach this course on Tuesdays and Thursdays from 5-7 p.m. beginning Aug. 29.
Back to the Sixties will focus on the major events of that decade, such as the civil rights movement, the student movements, the war on poverty, the Vietnam War, and the culture (attitudes, behaviors, beliefs) through the lens of a sociological and historical analysis. Students will also look at the impact of the 1960s on the future of America and especially on the lives of those who are now entering their retirement years. The course will consist of five sessions, culminating in a "Back to the Sixties Celebration Dinner." The class will be led by Dr. Karen Mundy-Judkins and Dr. Bennett Judkins and will meet Oct. 22-Nov. 22 on Tuesdays from 4-5:15 p.m.
Basic Computers is a class that will help students learn the basics of computers and how to receive and send e-mails, search the internet, and keep in touch with family on social media. Rhonda Graham will teach the class Sept. 10-Oct. 8 in the Helen DeVos College of Education on Tuesdays from 5:15-7 p.m.
Basic Word and Excel is a course designed to present students with the basic concepts of Microsoft Word and Excel. The goal is to provide each student with the knowledge to create simple documents using Word and simple spreadsheets using Excel. Graham is the instructor and classes will meet Sept. 12-Oct. 10 on Thursdays from 5:15-7 p.m.
Current Bioethics will examine current bio ethical issues from both Christian and secular viewpoints. Dr. Jeri Veenstra will teach the course Thursdays from 3-4:30 p.m. in the Science and Mathematics Complex. Class begins Oct. 3 and ends Nov. 14.
Christianity under the Nazis explores the events of the Christian Church's adversities during Hitler's reign, a period known as the "German Church Struggle." Aspects of the struggle include Christian support for the Nazi regime by the German Christian movement, the Confessing Church and Dietrich Bonhoeffer, and the aftermath of the war and its impacts on Christian culture at large. Matthew Smith will teach this five-week course beginning Oct. 3 on Thursdays from 11:45-1 p.m.
Early Christian Art will look at many ancient Christian artifacts and discuss them in their historical and biblical contexts. These will be visible through high-quality images in books as well as slide photos. Casey Smith will be the instructor for this course, which will meet Thursdays from 10-10:50 a.m. in the Humanities Center, Aug. 29-Sept. 26.
In the Fitness for Encore Years class, students will build muscle and strength while using weights. They will also stand to improve their endurance and mobility while enjoying fun music that helps with coordination. The class instructor is Roxanne Tyson. The class will meet Wednesdays from 1-1:50 p.m. starting Sept. 4 and continuing through Nov. 6 in the DeVos Recreation Center.
Grief and Loss exposes students to knowledge and skills of counseling psychology with current research and theory in grief and bereavement. Grief therapy is a unique form of counseling and views bereavement as a normal response to life crisis. Students are taught the active steps in grieving that help people through their individual process of recovery. Taught by Lena Barber, the class meets Wednesdays from 6-8 p.m. beginning Oct. 2.
The History of Christianity and Sports will explore the interaction between sports and Christianity in the modern era. Topics include the history of church, the emergence of Muscular Christianity, debates about Sabbath observance, and the emergence of modern sport traditions from religious sources. Smith teaches this course on Thursdays from 11:45 a.m.-1 p.m. in the School of Nursing, Aug. 29-Sept. 26.
iHows in the iWorld will introduce the novice user to the world of iPads and iPhones. The course will cover the basics of navigation, settings, email, FaceTime, messaging, and taking pictures and videos. Students will learn how to share pictures with friends and family through messaging, email, and Facebook, as well as how to explore the web and social media with the iPhone or iPad. Dr. William Jaber, professor of computer information systems, teaches this five-week course on Thursdays from 5-7 p.m., Sept 19-Oct. 24.
Joint Conditioning will cover different techniques to help students strengthen and regain movement in their joints. The class will include different stretches and breathing techniques to help with relaxation, flexibility, agility, and strength. Chairs will be used in class, but some of the exercises do require standing. Tyson teaches this nine-week course on Wednesdays from 2-2:50 p.m. beginning Sept. 4.
Lee University Choral Union is the featured choir at the university's Classic Christmas program and spring Masterworks concert. The choir is committed to the study and performance of major choral masterworks as well as standard choral literature and newly composed works for festival chorus. Enrollment is open to music majors, general college students, and members of the community. This is a traditional course and no audition is required. The ensemble is directed by Dr. Joshua Cheney, assistant professor of choral music, and meets on Tuesdays and Thursdays from 11:45 a.m.-1 p.m.
The Medicine in Art course, also taught by Veenstra, will analyze and discuss the role that medicine has played in medieval, Renaissance and contemporary art and vice versa. Class meets Mondays, Aug. 26-Sept. 23, from 3-4:30 p.m.
The Dorothy L. Sayers Golden Age Mysteries course will focus on how Sayers almost singlehandedly modernized the mystery from characters who were mere types into full-fledged characters. Her main character is an eccentric aristocrat, Lord Peter Wimsey, and eventually he meets the mystery writer Harriet Vane. Over eight weeks students will read four novels, "Clouds of Witness," "Unnatural Death," "Strong Poison," and "Have His Carcase." This course is taught by English professor Dr. Christopher Coulter on Mondays from 4:30-6 p.m. in the Vest Building beginning Sept. 16.
The Great War, 1914-1918 will take a look at the First World War, or the Great War as it was known to its contemporaries. The course will provide a survey of those tragic and compelling years. It will examine the issues and never-ending questions surrounding causation, as well as the major figures and the pivotal moments that made the Great War what it was and continues to be— a conflict that forever changed the map of the world and the course of human history. The class will be taught by Dr. Timothy Lay and will meet on Mondays and Wednesdays from 4:30-5:45 p.m. Classes start Sept. 9 and end Oct. 23.
Tennessee in Tennis Shoes: A Traveling History Course will include visits to four historical sites in Tennessee, Georgia, and/or Alabama. Class participants may choose which sites they wish to visit at the informational meeting, where dates of travel will be announced. This semester's locations include Blount Mansion, Brushy Mountain Penitentiary, Cordell Hull Birthplace and Museum, Fort Dickerson, General Longstreet Museum, Grinder's Switch Museum, James White's Fort, the Knoxville Zoo, Oak Ridge History Museum, Raccoon Mountain Caverns, Ruby Falls/Lookout Mountain, and the Smoky Mountain Train Ride. David Altopp will lead the class, and there will be a one-time mandatory meeting on Aug. 27 at 3 p.m.
During the Turning Points in History course, a participating professor will present arguments and evidence for considering certain moments or events as key turning points in human history. Dr. Randy Wood will lead this course on Wednesdays from 4-6 p.m. beginning Sept. 4.
The New England Fall Foliage tour is a nine day trip through New England. It will highlight Massachusetts, Vermont, and New Hampshire, giving participants the chance to enjoy historic villages, scenic lake cruises, mountain trails, and traditional New England foods. For cost and availability, contact BMcCoy@leeuniversity.edu or DAltopp@leeuniversity.edu.
All courses are on a first-come, first-served basis, and spaces are limited. Students may choose up to two courses from the list of traditional courses and special lecture topics. All enrolled students will have free entry to campus concerts, plays, and athletic events.
Registration will take place on Aug. 7-9 in the Communication Arts Building, Room 113, from 8:30 a.m.-2 p.m. Registration will then be moved to the Higginbotham Administration Building, Room 214, Aug. 12-Sept. 3. Times will vary.
Lee University's Encore Program is a part of the institution's commitment of service to the community.
For more information about Encore, contact Community Relations at (423) 614-8598 or communityrelations@leeuniversity.edu or visit http://www.leeuniversity.edu/encore/.